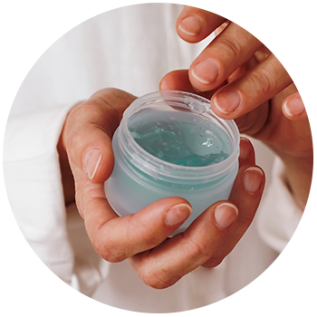 Have you ever wondered what dermatologists use on their skin? Kate Shuster, M.D., FAAD, is a specialist in dermatology, and today we are going to walk through Dr. Shuster's skincare routine step by step.
AM Routine
Step 1: Face Wash. Wash your face with a gentle cleanser. Dr. Shuster's current face wash is La Roche Posay hydrating cleanser, which leaves the skin clean but not dry.
Step 2: Serums. Use your serums after you wash your face. Dr. Shuster is using Skinceuticals CE Ferulic serum, which is a vitamin C serum. A vitamin C serum provides environmental protection, lightens lines, firms the skin, and brightens your complexion.
Step 3: Moisturize. Moisturizer is necessary to maintain your skin's moisture barrier and prevent damage to your skin. She moisturizes her face with La Roche Posey Toleriane Ultra Soothing Repair moisturizer.
Step 4: Sunscreen. Sunscreen is an important part of your daily skin care routine to protect your skin from inflammation, skin discoloration, signs of aging, and more. Dr. Shuster uses EltaMD Elements Tinted, which has a color tint which leaves your skin with a nice natural finish. Throughout the day it is important to reapply sunscreen. A hassle-free way to apply sunscreen is to use powder sunscreen. Dr. Shuster uses the Colorscience Sunforgettable Total Protection Brush on Shield.
PM Routine
Step 1: Makeup Remover. It is always good to remove all makeup at the end of the day, so it doesn't cause any skin irritation and clogged pores. Dr. Shuster uses BioDerma SensibioH2O micellar water. Micellar water helps remove makeup without the harshness of a makeup wipe and can also help tone the skin at the same time.
Step 2: Face Wash. It is important to wash your face in the evening because throughout the day your skin attracts dirt and pollution. She uses the same face wash, La Roche Posay hydrating cleanser, in her nighttime routine that she does in her morning routine.
Step 3: Creams & Serums. Any nighttime serums and creams you use should be done before your moisturizer. Dr, Shuster uses a RX Tretinoin 0.05% cream, once or twice a week. This cream is used to keep your skin clear and treat acne, fine line, dark spots, and more. The other days she substitutes with a glycolic acid product such as Skincueticals Overnight Glycolic, which is used to improve the appearance of skin tone and texture.
Step 4: Eye Cream. The skin around your eyes is very fragile and prone to dryness and shows fatigue and age. Eye creams can address these issues. Dr. Shuster's current eye cream is AGE Eye Complex, which is an anti-wrinkle eye cream that fights the appearance of crows' feet, dark circles, and puffiness.
Step 5: Moisturizer. Dr. Shuster uses the same moisturizer again at night, La Roche Posey Toleriane Ultra Soothing Repair moisturizer. It is important to moisturize your face overnight as well in the morning. It will help retain moisture and eliminate dryness overnight.